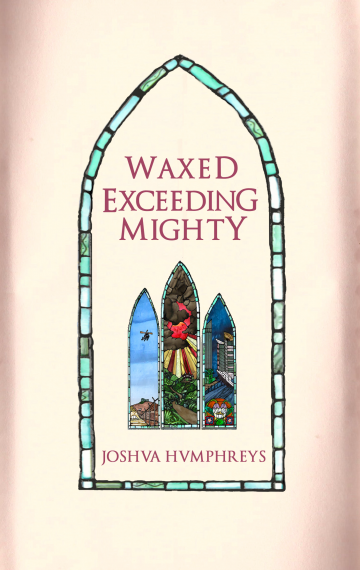 The first ever Woody Allen-Biblical Epic-Vietnam War novel
"An action-filled, jolly-good ride of a book."
"Beautifully clever and perfectly inappropriate from start to finish."
"An intelligently written, endlessly humorous, beautiful jewel of a novel."
Adam Athelstan grows and sells, and sings to, very rare flowers.
When his cherished livelihood is crushed by a boat he has no choice but to take a job as a delivery driver for a lascivious florist. Mistakenly arrested as a foreign sex-worker, Adam is enslaved in the desert wilderness of an immigration detention centre where, between watering dust and inadvertently helping the other inmates to escape, Adam's naivete attracts a job offer.
He is flown to paradisiacal Vietnam, where he tries to settle into his new vocation—returning gone-native tourists to their despairing families.
Unwaveringly polite in a lascivious world, Adam's innocence is his only bulwark against the insatiable lusts of the universe.
Waxed Exceeding Mighty, published in January 2015, was my first novel. Set in Melbourne, The Outback, and Vietnam, I wrote it in Melbourne, Hoi An, and London. I am rather fond of the thing, and have pleasant memories associated with its writing.
For five weeks I smuggled copies of it into London bookstores and exhorted my social media followers to steal them. Thus was born #stealthisnovel.
Waxed Exceeding Mighty is available on Amazon in paperback and on Kindle.
Click [here] to read its opening pages and its reviews.