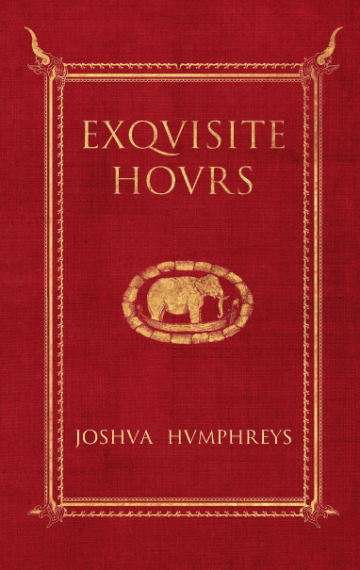 Anaïs Spencer travels the world lying to men.
As a Mossad agent, an international aid worker, a Venetian countess dispossessed—for seven years her first-class flights and hotel suites have been paid for by the hapless men upon whom she subsists.
But Exquisite Hours is a novel about a beautiful young woman who is tired of wandering. Confessions of love are becoming chronic. Anaïs is too often having to resort to her last line of defence—the rufie. In a matter of days she flees from Hong Kong to New York to Missouri to Bangladesh to Bangkok; at last to Venice, where she meets her false-speaking match, a handsome young liar who survives by giving very fanciful city tours to very credulous tourists.
But will her deceitful past allow Anaïs a happy future?
You can order Exquisite Hours with my latest novel, GRIEVE, [ here ]
---
What are its first readers are saying about Exquisite Hours…?
"The only fiction novel to make me laugh out loud… Humphreys is the Danny McBride of novelists."
"By far the funniest novel I've read in years."
"The most tenderly written depiction of a foolhardy minx since Breakfast at Tiffany's."
"A work of comedic genius exquisitely written."
"Truly captivating and simply impossible to put down."
"Humphreys is utterly insane in the most glorious way, and Exquisite Hours is the perfect, poetic reflection of that."
"Everything about this book is brilliant."
"Brilliant. Exquisite. Unputdownable."
---