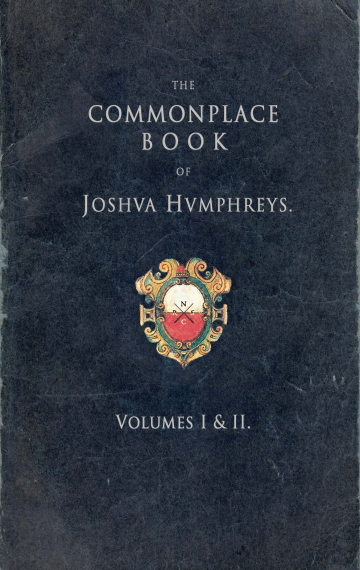 600 pages of the best that has ever been written, said, or done!
"The Commonplace Book is like kissing the face of a literary lover I never want to leave."
—G. Vaughn, New Cavalier Reading Society member
My commonplace book was born of frustration. Constantly arguing with my university lecturers over the modern narrowness of their points of view I looked elsewhere for instruction.
I found precisely what I was looking for in the literary past—those writers, almost all of them long dead, whose words surpass all others in elevation of thought and elegance of style.
I started taking notes, writing down particularly exuberant phrases and passages. Those notes soon ran to 12 handwritten A4 notepads. Then I decided to pick the best of the best and type it up and have it printed. That first volume soon ran to a second, and in January 2016 a third.
When a fourth volume began I decided to condense them even further, and put them into two ultimate paperback volumes.
Eventually my commonplace book came to constitute a complete modern guide to right feeling and audacious thinking and a noble record for our time of the lost causes and forbidden loyalties of history; a thorough education in what culture was like before the professors got to it; and a rather splendid manual on how to write lucidly and with elegance.
Its full index contains 500 authors on 450 subjects;
3000 years of history, art, literature, and philosophy;
8 years of reading distilled into 600 pages.
Seeking a way to share my two volumes with the world, I at last entrusted them to
The New Cavalier Reading Society.
Over two semesters of face-to-face instruction, Society members receive the two books in full as well as a host of other exclusive privileges.
The New Cavalier Reading Society's website can be found [ here ] and contains all the membership information you need!